Date: 22nd – 26th July 2019
Venue: The High School of Glasgow, Old Anniesland
Time: 10am-1pm
Age: 4-7
Cost: £73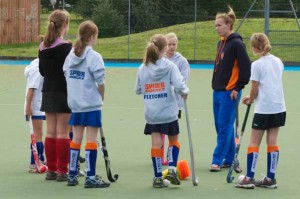 Early drop off from 8.15am available. Cost is £12 per person and £18 for 2 siblings which can be paid on the first day of the Camp.
Spider Hockey Coaching offers participants quality, fun, expert hockey coaching by top international players and coaches. The action packed 5 Spider Stix junior coaching mornings will cover the basic skills of hockey with suitable progression based on ability levels.
Included in this will be an opportunity to learn introductory hockey movement patterns which help develop hand eye co-ordination. The coaching delivery focuses learning through fun games and skills exercises. Spider Hockey treats all players as individuals and is fully committed to delivering a memorable hockey learning experience to the junior spider.