Camp Information
Our Camps are aimed at boys and girls aged 6 – 16 years old and of all abilities. Our main focus is to develop core hockey skills, games play and team skills in a relaxed and enjoyable environment.
We split our Camps into 2 categories
Spider Hockey Game Changer Performance Camp (New for 2021)
For intermediate to more advanced levels for ages 12-16. Develop your skills and game play further at our new performance Camp lead and delivered by High Performance  Coach Euan Miller. Limited to 32 participants. An absolute must for those with aspirations to play district or national representative hockey.
Spider Hockey Skill Builder Camp
For beginner to intermediate levels for ages 6-15. Learn the basics of hockey and develop your skills further in our ever popular action packed full day themed Camps. Limited to 100 participants.This developmental Camp starts at 10am and finishes at 4pm.
Early Drop/Late pick up
Spider Hockey offers early drop from 8.15am and late pick up until 5.30pm for an additional fee
Physiotherapy
Spider Hockey Coaching can direct injured players of all ages and abilities, an opportunity to receive expert physiotherapy, in order to help them get playing hockey again quickly. Sound practical advice, treatment and rehabilitation are offered by  fully qualified experienced chartered physiotherapist.
About Euan Miller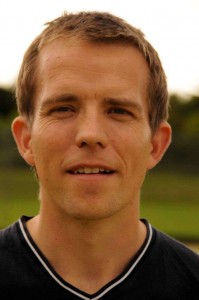 Head Coach / Director Spider Hockey Ltd
43 year old Euan played at the top level in Scotland for 22 years for Western Wildcats Hockey Club.
During this time he has won 15 major domestic trophies and played regularly in Europe and in the Euro Hockey League. A former Scottish Internationalist at both indoor and outdoor disciplines with 30 Scotland Caps
Euan has bulit on his wealth of experience as a player and has applied this knowledge to develp his hockey coaching, making him one of the leading youth coaches in Scotland. He is UKCC level 3 qualified.
A Full-time High Performance Coach at the prestigious Glasgow School of Sports, Euan works with a number of talented youth hockey players, many of whom will and have gone on to represent Scotland at youth, junior and at senior levels.
Euan has an HND is Sport Coaching with Sports Development and a BA Honours degree in Sport in the Community from Strathclyde University.
He also holds a PVG Certificate and an up to date first aid  and Child Protection qualification
Spider Hockey Staff
Spider Hockey Staff are hired self employed Coaching contractors. They all must have a PVG scheme certificate and a UKCC level 1 hockey coaching qualification. This ensures that all of the Coaching staff have attended suitable Child protection and first aid training.